From the 14th to the 18th of March LEINN Arts 2021 cohort did a Learning Journey to Donostia – San Sebastian. The objective of the journey was to understand the contemporary culture of the city and connect with local creators.
Donostia – San Sebastian is a city located in the Basque Country. It has a dynamic cultural scene and was selected as the European Capital of Culture for 2016. Donostia – San Sebastian hosts from traditional city festivals to music, theatre or cinema throughout the year; such as San Sebastian Jazz Festival (Jazzaldia) or San Sebastián International Film Festival.
Art Bootcamp in body movement
During the Bootcamp, we explored the body as an experimentation and creation tool. Through different proposals, we worked on the different expression ways that the body offers, working on topics such as the body as a creation tool, how bodies relate to spaces and how bodies are presented in front of audiences.
Masterclass with Rubén Albelda
We had the pleasure to experiment together with the dancer Rubén Albelda and explore new ways of using bodies to create. Rubén has worked with great choreographers on the international scene such as Jo Stromgren, Sharon Eyal and Gai Behar, Danièle Desnoyers and José Navas, Guy Weizman and Roni Haver, Marcel Leemann, Ann Van den Broek, Sungyop Hong and Koen Agustijnenen among others.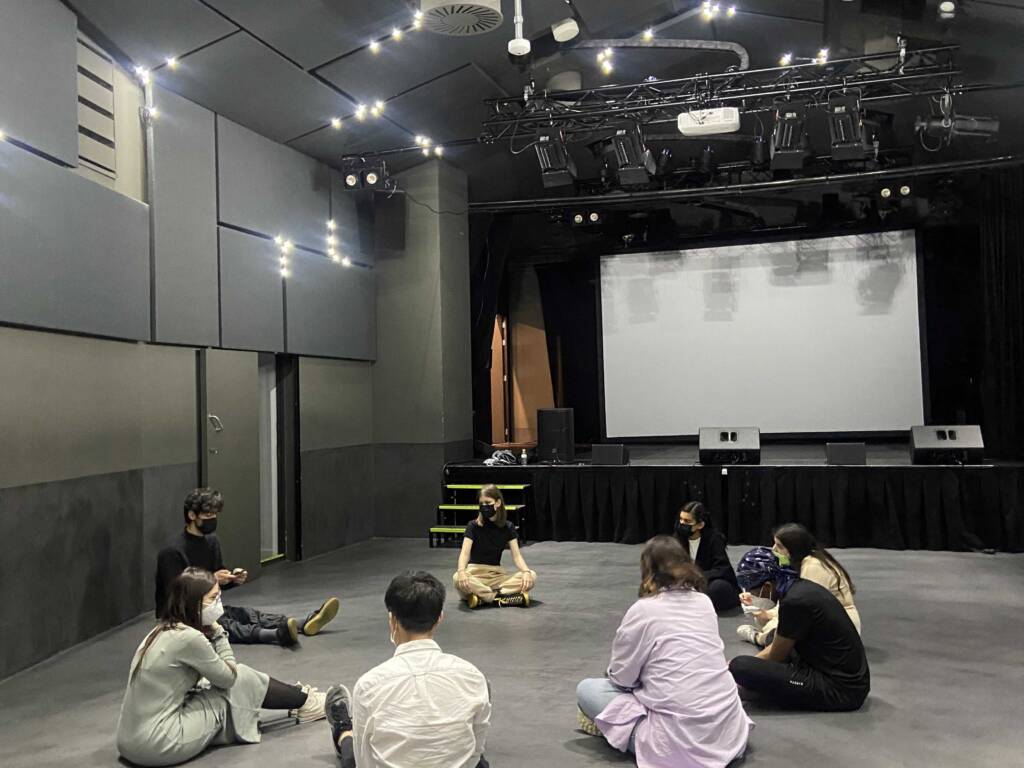 Visiting the exhibition "Universe Emma Kunz" in Tabakalera
We deeply visited the exhibition to think about which are the most important elements of one exhibition. We paid attention to the lights, colours, texts, spaces, the flow of the people etc. We also had the opportunity to learn more about the artist Emma Kunz.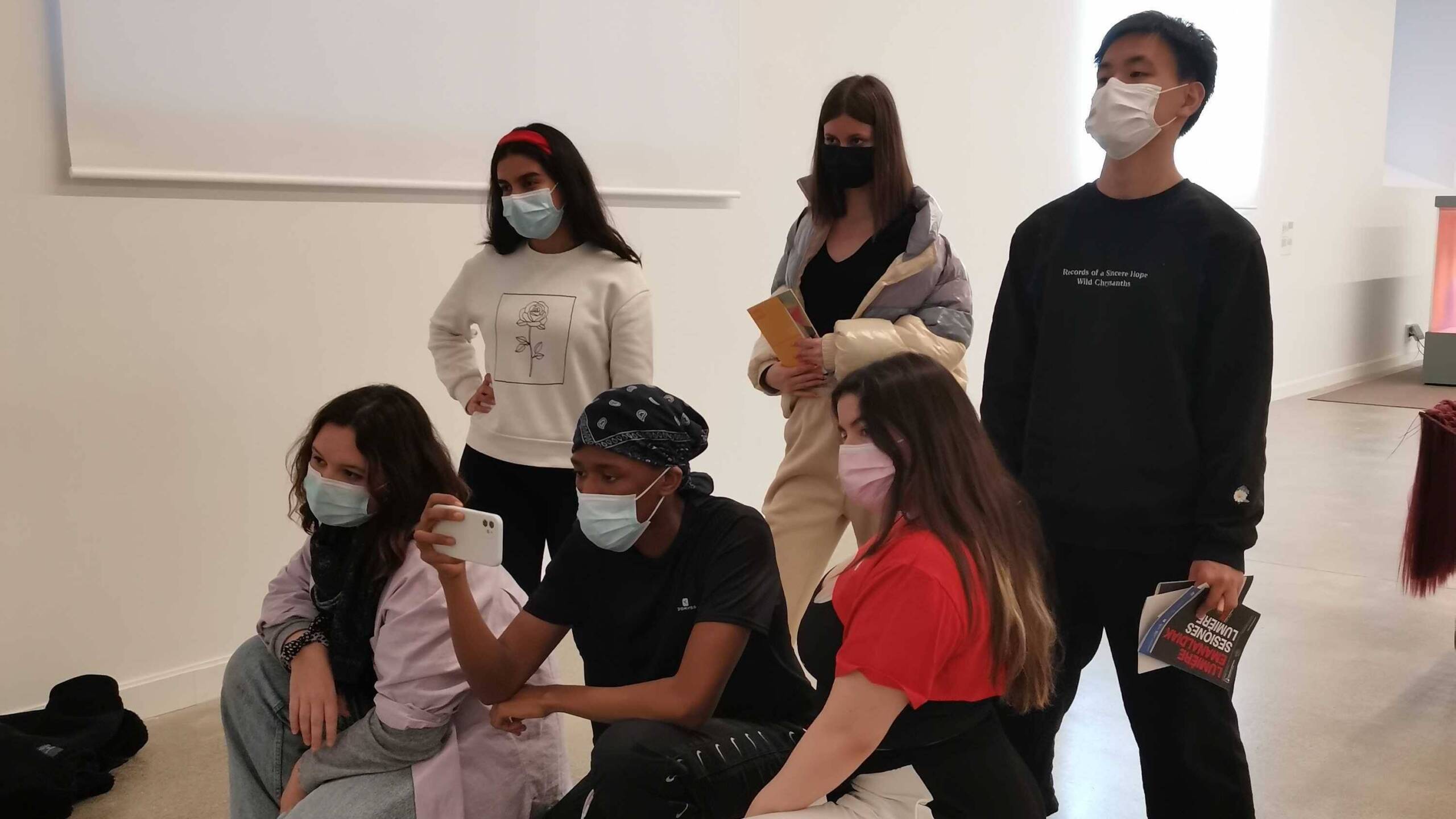 Networking event with cultural agents and creators from Kutxa Kultur
We had the great opportunity to co-create a networking event together with Kutxa Kultur and get to know more about the creatives that are part of the organisation and their projects.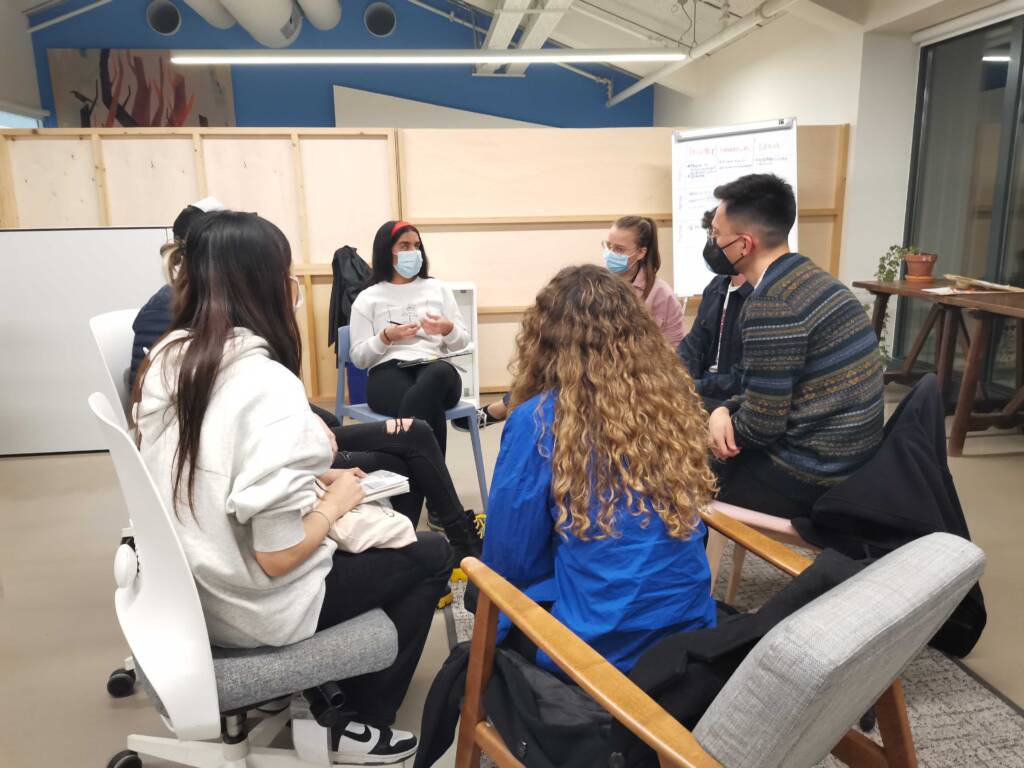 Visit San Telmo Museum and ideate the future of the museum
We visited San Telmo Museum and got introduced to the history of the museum and its working framework. The Museum launched the question "What would you create if you have the freedom to propose anything inside the museum?"
The proposals went from creating a video game inside the museum, a five senses room, gymkhana at nighttime, augmented reality drawing sessions, showrooms for emerging artists etc.